Are you considering a new asphalt shingle roof in Missouri in 2023? Installing a new roof is an important decision and an investment, so it's important to understand the costs. In this blog post, we'll explore the pricing of asphalt shingle roofing in Missouri for 2023, so you can make an informed decision when it comes to your new roof.
The Average Cost of an Asphalt Shingle Roof in Missouri
When it comes to asphalt shingle roofing, there are many factors that can affect the overall cost. Factors such as the size of the roof, the type of shingles being used, the complexity of the job, and the cost of labor are all important considerations. In general, however, the average cost of an asphalt shingle roof in Missouri is approximately $2.50-$5.00 per square foot, depending on the roofer and roofing contractor chosen. This figure also includes the costs of materials, labor, permits, and other related expenses.
Keep in mind that this is just an estimate, as the total cost of an asphalt shingle roof installation can vary significantly depending on the specific project. It's best to consult with a professional roofer or roofing contractor to get a more accurate estimate for your home's shingle roof. A reputable roofer will be able to provide you with an estimate based on their own experience installing similar roofs. Furthermore, they'll be able to explain what services they offer and answer any questions you may have about the process.
Additionally, they'll be able to tell you about any additional fees associated with the installation, such as the disposal of old shingles or deck repairs. A good roofing contractor will also be able to provide you with a warranty for their work, so be sure to ask about that too. By working closely with a trusted local roofer, you'll be able to get the best deal possible for your new asphalt shingle roof in Missouri.
The Factors that Affect the Price of an Asphalt Shingle Roof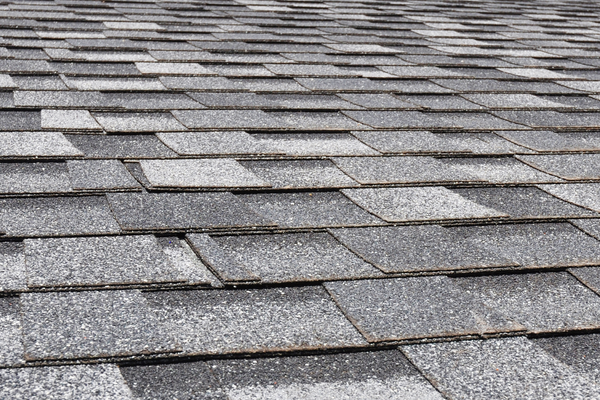 1. Roof size - The square footage of the roof and the number of layers that need to be installed are the two main factors that will determine the cost of your asphalt shingle roof. The more square footage and the more layers that have to be laid down, the higher the price tag.
2. Type of Shingles - The type of shingles used for your asphalt shingle roof will also affect the cost. Asphalt shingles come in a variety of styles, colors, and thicknesses, so the cost of your roof will depend on which type you choose. Thicker shingles tend to be more expensive than thinner ones.
3. Roof Pitch - The slope or pitch of your roof will also play a role in the cost of your asphalt shingle roof. A steeper slope will require additional materials and labor, thus increasing the overall cost.
4. Roofing Contractor - The cost of an asphalt shingle roof will also vary depending on the contractor you hire. Some roofing contractors may charge more or less than others depending on their experience, reputation, and materials used. It is important to research different roofing contractors and get several quotes before hiring one. You should also ask them questions about their experience with installing shingle roofs, as this can make a difference in the quality of work they provide.
Make sure to check references and look at previous jobs they've completed as well as read customer reviews. Additionally, ask what type of warranty they offer on the shingle roof, as this can help protect against any potential problems that may arise after installation. Finally, always make sure the roofing contractor has the proper licensing and insurance required by your state.
With these tips in mind, you should be able to find an affordable and reliable roofing contractor for your new asphalt shingle roof installation.
The Benefits of an Asphalt Shingle Roof
Asphalt shingle roofing is one of the most popular roofing materials for homeowners in Missouri, due to its affordability and durability. Asphalt shingle roofs are incredibly resilient and can withstand harsh weather conditions like heavy rain, high winds, and extreme temperatures.
They also provide excellent protection against UV rays from the sun, helping to keep your home cool during hot summers. Additionally, asphalt shingle roofs are relatively easy to maintain and repair, as most repairs can be completed by a qualified roofing contractor. Asphalt shingle roofs also come in a variety of colors and styles, so you can choose a look that complements your home's aesthetic. Finally, asphalt shingle roofs tend to last up to 25 years before they need to be replaced, making them an excellent long-term investment.
If you are in or near St. Louis, Missouri and are in need of a new roof for your home, look no further than Prrotect Roofing. You can contact us by clicking here.