Before taking on any roofing project, it is important to do your research and ask the right questions to ensure the job is done correctly and safely. Working with a reliable roofing contractor is an essential part of any roofing project. That's why it's important to ask the right questions before signing a contract or making a commitment. Here are five essential questions to ask your roofing contractor before taking on a roofing project.
1) What is the scope of the project?
The scope of a roofing project is the overall outline of work that needs to be done to complete the project. It should include a list of materials, labor costs, an estimated timeline, and any other details related to the job. It's important to have an understanding of the scope of the project before you begin, as it will determine how long it will take to complete, what materials and tools you need, and how much money it will cost. Make sure to ask your roofing contractor to provide a clear scope of the project so you can understand exactly what is included.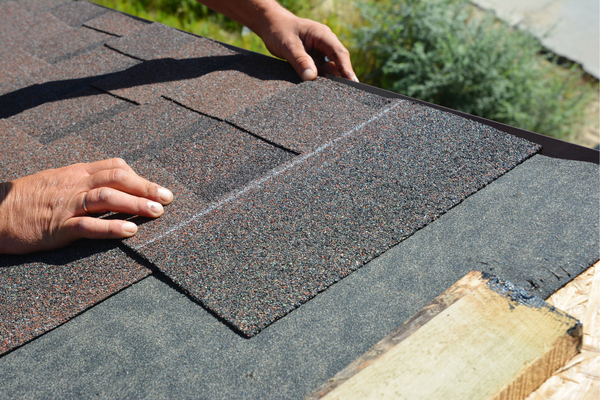 2) What are your qualifications?
Before signing a contract with a roofing contractor, it's important to ask about their qualifications. Ask them how long they have been in the business and if they have any certifications or accreditations that set them apart from other contractors. Additionally, find out if they have references that you can contact to get feedback about their work. Ask them for proof of insurance and a detailed list of what services are covered by the warranty. Having a clear understanding of the contractor's qualifications will help you make sure that your roofing project is handled properly.
3) What is the timeline for the project?
When considering a roofing project, it's important to ask your contractor about their timeline for the job. Knowing when they expect to start and finish the work is essential in order to properly plan and budget for the project. Furthermore, it will give you a better idea of how long your roofing project will take, and what kind of timeline you can expect.
Your contractor should be able to provide you with a detailed timeline of the roofing project, including estimated start dates, expected completion dates, and other important dates throughout the project. Be sure to ask questions if anything is unclear. You should also find out what kind of timeframe is available for potential weather delays or other unforeseeable circumstances. Be sure to get a written agreement on the timeline before beginning the project.
4) What is the budget for this project?
When considering any roofing project, it's important to understand the budget and how much the project is likely to cost. To get a better sense of the budget, ask your contractor to provide a detailed cost breakdown that includes materials, labor, and any other associated costs. Make sure you understand what is and isn't included in the budget before you sign a contract. It's also a good idea to get a few different estimates from different contractors before you make a decision. This can help ensure you get the best deal possible and that the project is completed on time and within budget.
5) What are the payment terms for this project?
When discussing payment terms with your roofing contractor, it's important to know what you're signing up for. Ask your contractor if they require a deposit before the project begins and what the payment structure looks like. Typically, the contractor will require a certain percentage of the total cost upfront, with the remainder paid when the job is completed. Be sure to ask about any other fees or costs that may be associated with the project. Also, inquire about any discounts or promotions that may be available for paying in full upfront or for using certain payment methods.
Additionally, make sure you are aware of any additional labor charges that may apply should the project require more time than initially estimated. This ensures that you have a complete understanding of the payment terms and can budget accordingly.
Here at Prrotect Roofing, we will provide you with the answers to all of these questions without even you needing to ask. We understand the needs and concerns of our roofing clients, as we have been in the roofing industry for several years. If you are in the St. Louis, Missouri area and are in need of a roofing contractor to get a project done, book your complimentary inspection with Prrotect Roofing now by clicking here.
Must Read: