There are various roofing systems available in the market. You must evaluate each option and compare it with others to determine which one is best for you. Your roofing system must be resilient enough to protect you and your family. However, you may feel overwhelmed by which roofing system will be the best value and provide your family with the best protection possible.
In this blog, we will explore each type of roofing material and its benefits. Keep reading to learn more.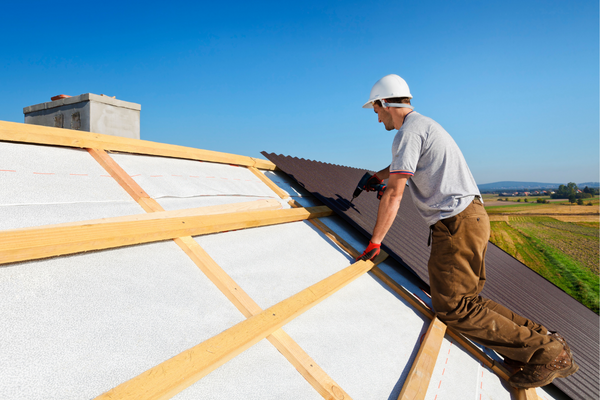 Asphalt shingles
It is popular because it is durable and available in various styles and colors. These shingles are rectangular and also easy to install. They are also available in a two-layered and laminated version which is slightly thicker than the regular ones. It is one of the most affordable roofing systems.
Rubber Membrane
It is made from ethylene propylene diene terpolymer. Available in rolls and sheets, it is suitable for flat or low-pitched roofs. The rubber membrane is glued onto a wood roof deck while ensuring that the seams are waterproofed.
Slate
It lasts up to 100 years. It has natural color variation, making it aesthetic. You must install it only on structures that can support extra weight as it is a heavy material. Its installation requires more time and different skills; therefore, it is pretty expensive.
Clay
You can use clay tiles in a two-part roofing system. They are fragile, and their installation process varies depending on the style of the tiles. You must hire a professional roofer to ensure effective installation.
Metal
It has strong fire resistance and is installed in long strips. These strips overlap each other and prevent water from going inside. You must ensure that the roofing company is skilled in metalworking as well.
Composite and rubber
It is made from recycling materials like used tires, making it environmentally friendly. With a life span of 50 years, it is worth its price and comes with low installation costs. If you want eco-friendly roofing for your house, it is one of the best options.
About Prrotect Roofing
It can be challenging to choose an appropriate roofing system for your house. If you need some professional help while choosing a suitable roofing system for your home, get in touch with Prrotect Roofing. We are known for our effective and efficient services. For more information about us, contact us at (314) 292-9331, connect through e-mail at support@prrotectroofing.com or fill out the contact form. We are always happy to help the residents of St. Louis!
Must Read: