"Don't Wait For a Leak To Replace Your Roof"
Unfortunately, it is the costliest mistake homeowners make. They don't give their roof much of thought until it springs a leak. By the time water damage becomes visible from inside a home, there may already be extensive damage inside the house, such as mildew or wood rot.

All of a sudden, instead of replacing shingles or sealing caulk on flashing, you not only have a roofing contractor repairing your roof, but you could also be dealing with a drywall contractor and mold eradication contractor.

To avoid this needless expense, it is best to replace your roof before it leaks.

How do you know when it is time?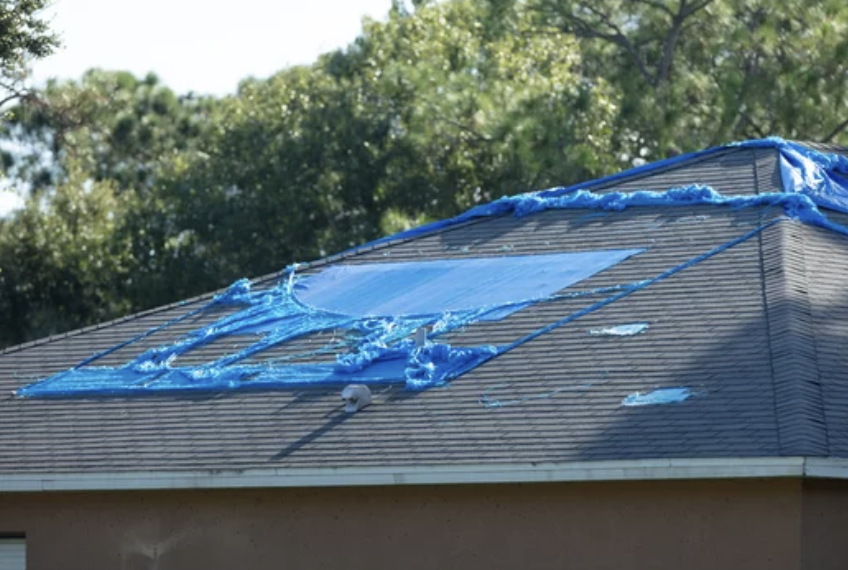 5 Signs It Is Time To Replace Your Roof
1. Do you smell mold or mildew in your attic? Is there dark or discolored spots in the wood or drywall in your attic space? Is your insulation wet?
2. Is there moss and algae growing on your roof? Moss and algae can add weight to your roof, store moisture, cause wet rot and mold damage, and compromise your roofing materials' structural integrity.
3. Are your asphalt shingles losing their granules? You will spot the clues in your gutters. The granules are vital barriers to sunlight. When granules are missing, the tile is exposed to the elements; this will cause cracking and leaks.
4. Are your shingles curling or cracking? It is time to replace them. The barrier to water is now compromised.
5. Other areas that need to be inspected by a professional roofing company include checking the chimney and flashings and caulking around the joints, sunroofs, etc. The flashings need to be in good shape, and the caulking must be in good shape. If they are cracking or becoming separated, they need to be repaired.

Does Homeowners' Insurance Cover Roof Leaks?

Homeowners' insurance may cover a roof leak if it is caused by a storm or hazard. Suppose your roof is damaged by fire, hail, or wind. which results in a leak. In those cases, your homeowner's policy may help pay to repair the roof leak (unless your policy has a wind or hail exclusion).

However, homeowners' insurance generally does not cover damage resulting from a lack of maintenance or wear and tear. Instead, it typically helps pay to repair sudden, accidental damage. So if its age or an unresolved maintenance issue is to blame for your leaking roof, homeowners insurance likely won't pay to repair the leak or the resulting damage. That's one reason you may want to conduct regular roof inspections with a professional roofing company like Prrotect Roofing.

It's All About Trust

If you are looking for a trustworthy roofing company, give Prrotect Roofing a call. Our roof experts will visit your home to provide a free no-obligation roof inspection. After our roof inspection, we will provide our report, which includes our assessment and estimate to help you decide whether you should proceed with a roof replacement or roof repair. Give us a call today at (314) 292-9331 to get your roof replacement process started.