Taking care of your roof is an essential part of home maintenance. Regular roof maintenance can help extend its lifespan and prevent costly repairs down the road. In this blog post, we will discuss the steps you can take to take care of your roof and help ensure it is in good condition for years to come. Read on to find out more about how you can extend the life of your roof.
The Importance of a Healthy Roof
Having a healthy roof is one of the most important aspects of protecting your home. The roof is the first line of defense against weather and other elements, such as debris, pests, and even dirt. Without a properly functioning roof, these elements can cause damage to the structure of your home and the contents inside it. A healthy roof will help protect your home from water damage, excessive heat, cold air infiltration, and potential pest infestation. Additionally, a healthy roof can add to the aesthetics of your home, increasing its overall value and appeal. Therefore, it is essential to take good care of your roof in order to maintain its longevity and efficiency.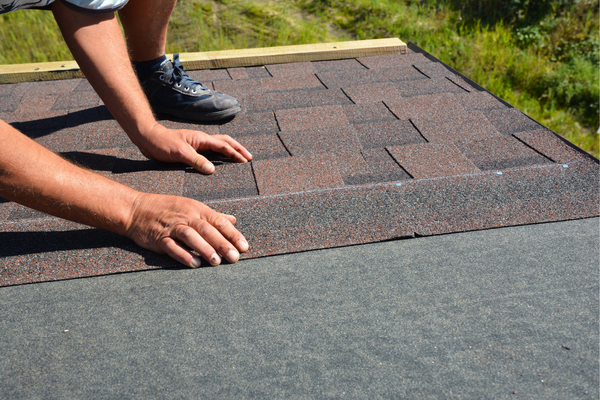 Common Roofing Problems
Maintaining a healthy roof is essential for the longevity and overall stability of your home or building. Unfortunately, there are a variety of problems that can arise and damage the roof, leading to costly repairs and replacement. Below are some of the most common roofing issues homeowners face:
Leaking: One of the most common roofing problems is water leaking from the roof, which can occur due to a variety of issues such as a poor flashing system, loose or damaged shingles, or clogged gutters. If you notice any water coming through your roof, it is important to have it inspected as soon as possible.
Moss and Algae Growth: Moss and algae growth can cause significant damage to your roof if not addressed. They can lead to premature aging of the shingles, which can leave your roof vulnerable to leaks and other structural damage. To prevent moss and algae growth, have your roof professionally inspected and cleaned on a regular basis.
Poor Installation: A poorly installed roof can cause a variety of problems. This could include improper flashing installation, faulty shingles, or an inadequate venting system. If your roof was installed incorrectly, it is important to have it repaired or replaced as soon as possible.
Hail Damage: Hail storms can cause serious damage to your roof. Hail can cause dents and cracks in your shingles, resulting in increased water leakage and further damage to your home. It is important to inspect your roof after a hail storm and make repairs as needed.
High Winds: High winds can also cause damage to your roof by loosening shingles and causing water leakage. To prevent this, have your roof inspected after periods of high winds and have any necessary repairs done.
By being aware of common roofing problems and maintaining your roof properly, you can extend its lifespan and avoid costly repairs or replacements.
Tips for Maintaining Your Roof
Maintaining your roof is essential for ensuring it lasts as long as possible. Taking some basic steps can help prevent more serious and costly damage from occurring. Here are some of the best tips for maintaining your roof:
1. Inspect your roof regularly: Inspecting your roof twice a year can help you spot any signs of damage or wear and tear before they become serious issues. Take a look for cracks, missing shingles, and other signs of damage that can be easily fixed.
2. Clean your gutters: Cleaning your gutters regularly is essential for keeping them free from debris. This will ensure that the water flows away from your roof and that the moisture levels remain at a healthy level.
3. Trim trees and shrubs near your roof: Keeping trees and shrubs trimmed around your home can help keep branches away from your roof, and prevent falling leaves and debris from collecting on your roof.
4. Seal any cracks: Any cracks or openings in your roof should be sealed as soon as possible to prevent water from entering the home. This will also help keep pests out of your attic and other areas of the home.
5. Check flashing and sealants: The flashing and sealants around your roof should be inspected and replaced if needed to ensure a tight seal and prevent any leaks.
6. Check for moss and algae: Moss and algae can cause extensive damage to your roof if left unchecked, so be sure to remove any buildup as soon as possible.
By taking these steps, you can help extend the lifespan of your roof and ensure that it remains in good condition for years to come. If you have any doubts about the condition of your roof, it's always best to call a professional for an inspection.
When to Call a Professional
When it comes to the health and safety of your roof, it's always best to call a professional if you have any doubts or worries. A trained roofing professional can spot any potential problems with your roof that you may have missed. Here are some common signs that you should look out for:
• Missing shingles
• Sagging or distorted roof decking
• Leaks in your attic or ceilings
• Discoloration or damage to shingles
• Water spots on your walls or ceilings
• Cracks in walls or ceilings
• Algae or mold growth on your roof
• Damage from storms or high winds
If you notice any of these issues, it's important to call a professional right away. A qualified roofer can assess the damage and recommend the best course of action to repair and protect your roof. Ignoring small problems can lead to bigger, more expensive issues down the road. A professional can also inspect your roof for any potential weak points and offer advice on how to make sure your roof is strong and secure.