Many factors like harsh weather, cracked shingles, or algae can severely damage your roofing system. You may have to get a new roofing system which requires a lot of investment.
Therefore, you must consider the following things before you redo your roof. Keep reading as we go in-depth about each.
Here at Prrotect Roofing, we proudly serve the St. Louis area and provide top-notch roof repairs and replacements.
Now, let's dive into it.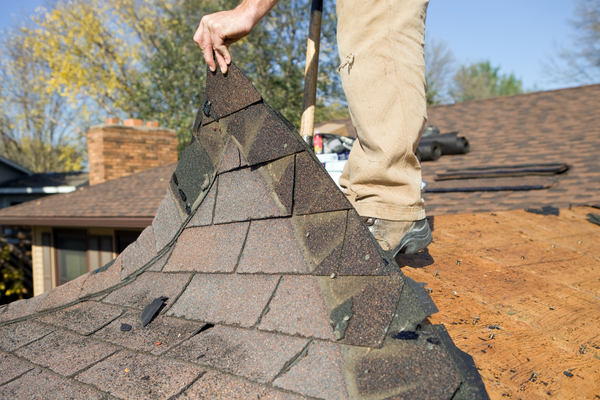 Options
There are a lot of roofing material options in the market. You must scrutinize each of them and finalize them as per your preferences and needs. You can also contact various suppliers to get the best price.
Noise
You should be prepared that the roofing process will be very loud. It may distract you while working or may disturb your child's sleep. Therefore, you must try to stay away during your work hours to maintain high productivity.
Referrals
You must ask for recommendations from your family and friends. Then, you should compare those options before you finalize the roofing contractor.
Quality
You may want to choose the contractor offering the lowest-priced services. However, you must remember that your roof protects you and your family. Therefore, you must choose high-quality materials and hire a reputable company to ensure a long-lasting roof.
Roof Removal
The first step of redoing the roof is removing the current roof. You must inquire your contractor about the roof removal and ask if he/she can get rid of the old roof for you.
Material Disposal
You should discuss waste material disposal with your roofing company. Usually, they bring a container to store the waste. You must inform them that they will be liable if it damages your property.
Layering vs. Strip-Off
You can choose to layer if there are some minor damages. However, these damages can get severe over time and cause more problems. Therefore, you should strip off the old materials to fix the issues rather than cover them up.
About the Business
Roofing is a challenging process, right from choosing the contractor to material disposal. If you consider the above-mentioned things before redoing your roof, you will not face problems in the future. Further, if you are looking for a reputed roofing company, Prrotect Roofing is a perfect choice. We are known for our efficient services which provide the highest satisfaction to our clients. For more information about us, contact us at (314) 292-9331, connect through e-mail at support@prrotectroofing.com or fill the Contact Form.
Must Read:
5 Questions to Ask Your Roofing Contractor Before Taking on a Project