Three Tips For Finding The Right Roofing Contractor
A roof is what keeps your house together, literally.

You have assessed your roof and come to the conclusion that is time to either:
Get a second, professional opinion on your concerns

Get your roof repaired, or

Get your roof replaced entirely

This is not a decision to be taken lightly by any means, and you need to make sure that whoever does fix your roof, is trustworthy, reliable, and of the highest quality.

You may also be looking for a solution that is cost-effective.

There are many factors you need to consider when choosing what roofing company to work with, and here are the top three things you need to do when looking at potential roofing companies to hire for your home or commercial property.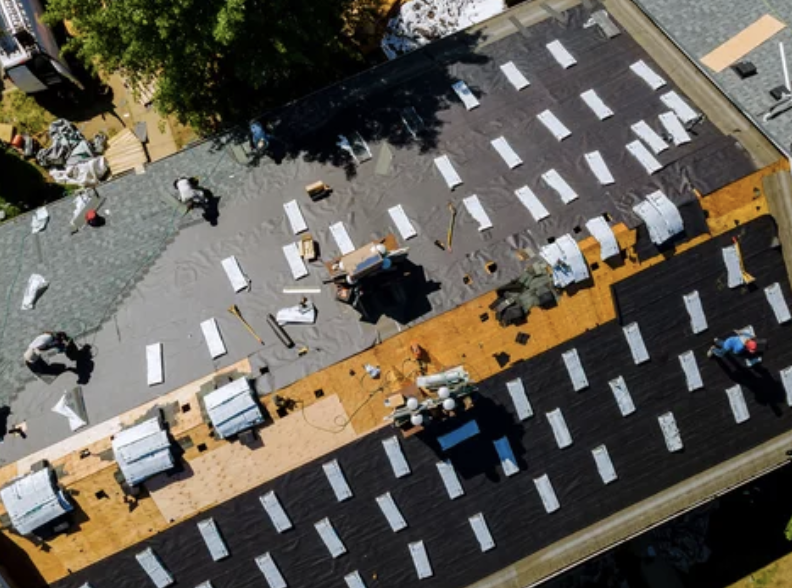 Educate Yourself
Take some time to get to know the roofing industry.

Either do some research online or ask some friends or family for advice on if they have worked with roofing contractors before.

The more you know about roofing, the more likely you are to know if you are getting a good deal and a service that is of the best quality.

Look for reviews on Google, and evaluate other customers' experiences.

2. Don't Be Afraid To Ask Questions
When you do get in contact with a few roofing companies that you feel could all be good, then take the time to make sure they really know what they are doing.

Some important questions to ask a contractor include:
What types of roofing do you install?

What will the cost be?

What is the time frame going to be approximately for this repair?

How can you make sure my home is completed on time?

Is your company up to date on all permits and licenses to complete this project in a quality manner?

Will there be any warranties?

Will you be able to break down each and every expense for this project when I have to pay?

What types of insurance do you have, and what does it cover?

How will you ensure that my home doesn't get damaged during the installation or repair process?

These are just a handful of questions you could ask a potential contractor, and if they are worthy of your trust, then they will know the answers to all of these questions.

If they can't answer these questions or they don't seem authentic when answering, then it is probably not the best roofing company for you.

3. Ensure Everything Will Be In Writing
One of the most obvious signs that a company is sketchy is if they don't provide anything in writing to you.

Companies do this so that they cannot be held accountable legally to follow up on any promises they make.

A written contract should include payment schedules, dates when the project will be completed, roofing materials used, and what happens if anything is damaged to your property during the process.

If there is no written contract provided, then you should turn down that company right away.

In Summary
The absolute best way to know that you have found the right company to repair or replace your roof is when everything feels right. They communicate effectively and have a lot of experience providing exceptional roofing services to their community.