It is essential to maintain your roof for it to be long-lasting. However, roof maintenance is about more than cleaning it every day. It covers many more aspects like ensuring effective insulation and regular inspections. To learn more about roof maintenance, keep reading!
Here at Prrotect Roofing, we proudly serve the St. Louis, Missouri area and have seen time and time again homeowners that need to get their roofs repaired or replaced prematurely because they did not do a good enough job of maintaining their roofs themselves.
Now, let's go more in-depth about how you can maintain your roof.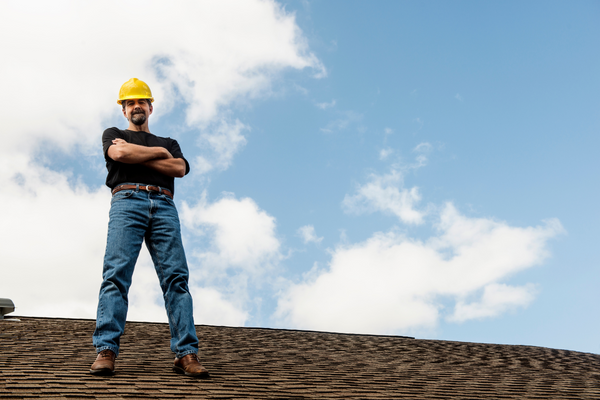 Clean the gutter and the pipes
During fall, lots of leaves and twigs accumulate on the roof and the gutters. You must clean the gutters and the pipes for smooth drainage; else, the water may start to build upon the roof leading to damage like cracking or molding.
Trim the surrounding trees
If the branches of a tree are falling onto your roof, they may severely damage your house or even pave a path for animals to seek shelter in your home during harsh weather. Therefore, you must trim the trees around your house before they get dangerously close to your roof.
Ensure that your roof can breathe
Under excessive heat and moisture, insulation may not work effectively, failing the roofing system. It may lead to problems, like leaks and holes, which will allow the light to pass through. You must ensure that there is proper ventilation to reduce heat and moisture.
Hire professional roof inspectors
Professional roofers can fix the damages and determine potential problems. They also have the knowledge and skills to uncover hidden issues and fix them. Therefore, you must call a professional inspector every year to examine your roof.
Remove algae, moss, and mold
Algae growth is very common in summer because of rain and humidity. You can find it on the gutters due to water buildup, damaging your shingles. Moss can obstruct the water flow and damage the roof deck. Therefore, you must remove algae, moss, and mold as soon as you spot them.
Remove snow and ice
When ice or snow accumulates on the roof, it creates extra pressure on the roof's structure. Also, on melting, it can leak into your house if the roof is already damaged.
About the business
Roof maintenance is not an easy job. We suggest you hire a professional roofing company to identify the problems and fix your roof. Prrotect Roofing is a certified company that provides high-quality roofing services. We believe in protecting our clients physically and financially. For more information about us, contact us at (314) 292-9331, connect through e-mail at support@prrotectroofing.com or fill out the Contact Form.
Must Read: